lol....
After a long time think of what i wanted to do with the zed tossing between supercharging and turbo's i've finally taken the plunge!!! WOOOOHOOOO!!!!!
I have been looking at kits made in the USA for LHD cars but i came across this deal and could not say no.
Its the full (old grarrett turbo's not the new crap chinese copy's) APS TT kit. It come with the full APS fuel system and hydra nemisis ECU thrown in. The kit was still fitted to a VQ35DE with 34k miles on it when i picked it up. So i now have a second block to play with if after ive stripped it down it checks out ok.
The engine looks to have a blown head gasket or broken ring land on cylinder 6. the compression test was great across 1-5 but cylinder 6 was down on pressure.
Its been a fun few days last week because i managed to drag a mate down to essex with me in a merc 208d van! 80 mph top speed and no radio!!! 476 miles round trip and over 8 hours driving and i had my engine back in the garage!!
Ill keep this thread up dated when i get things done but ill post a few pics of what's happened so far...
1.
2.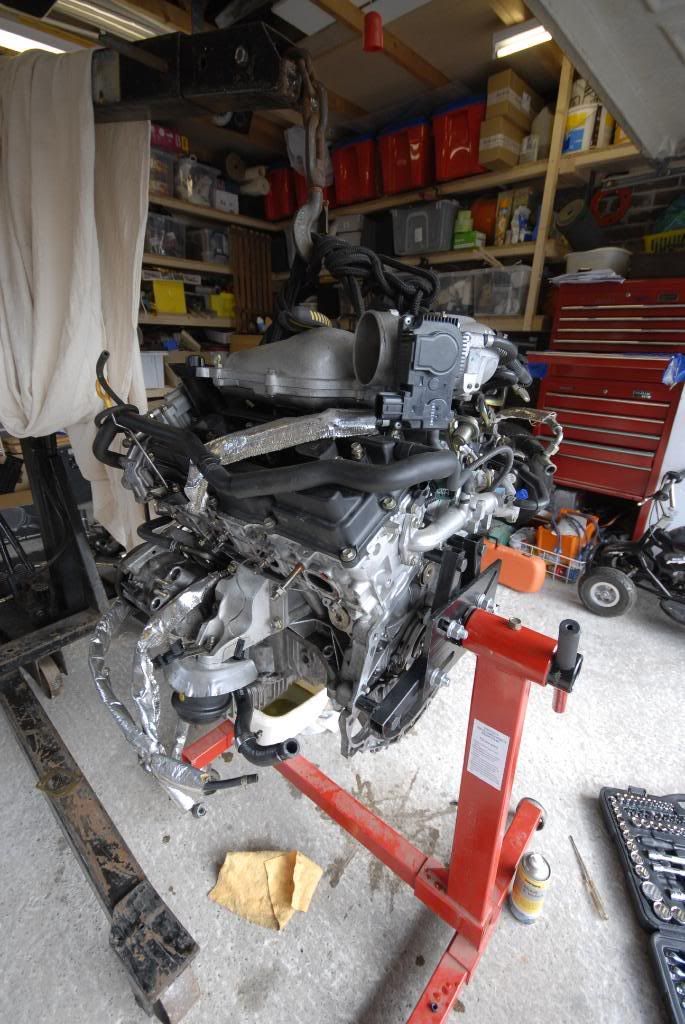 3.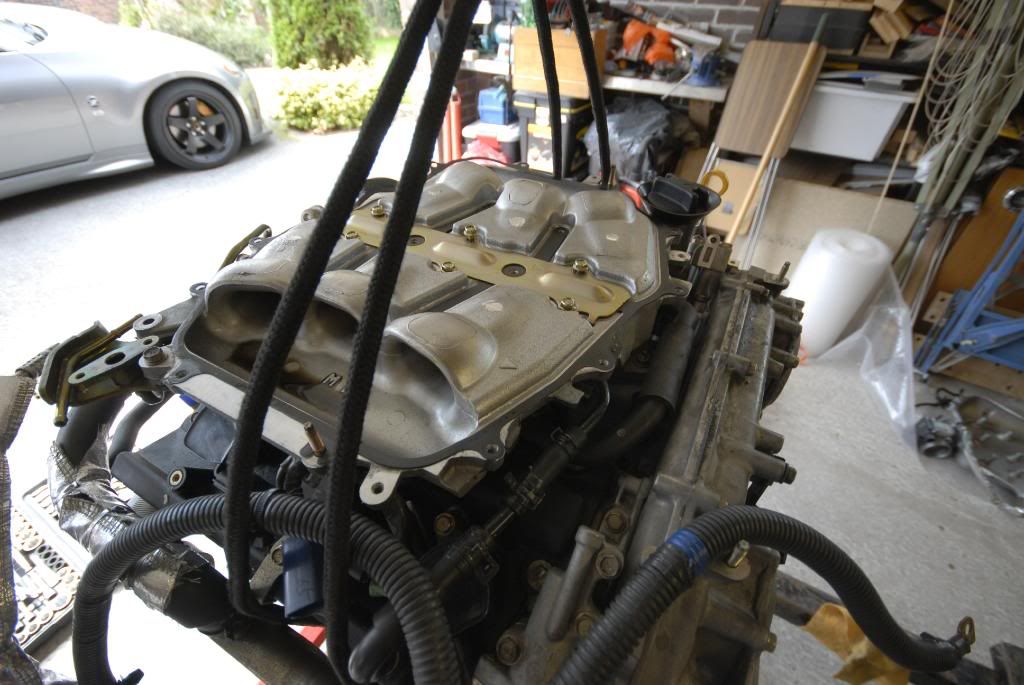 4.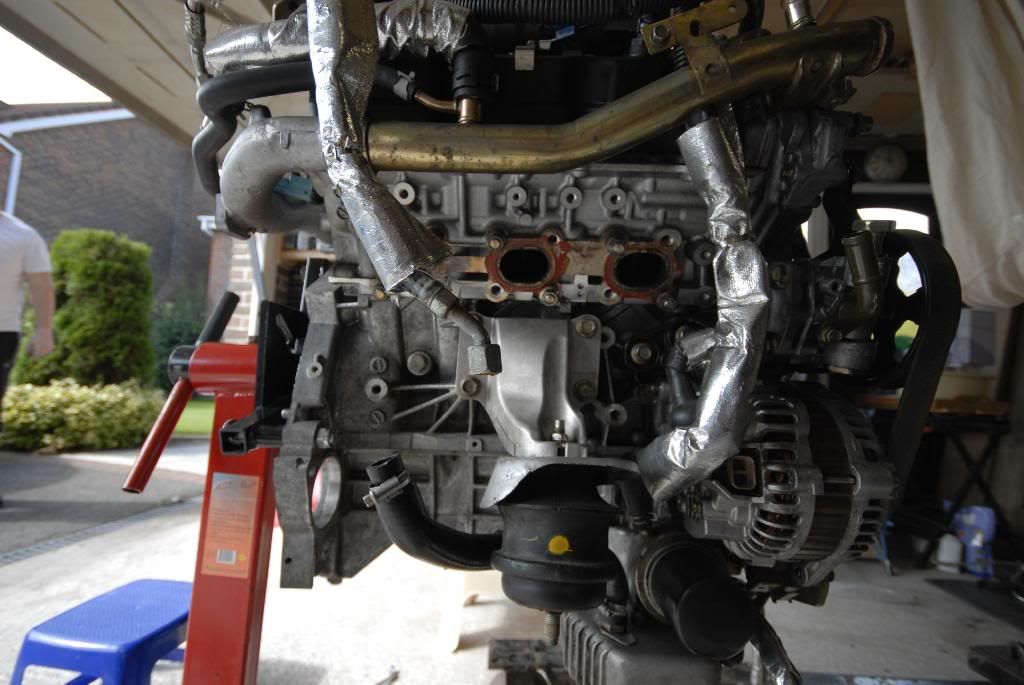 5.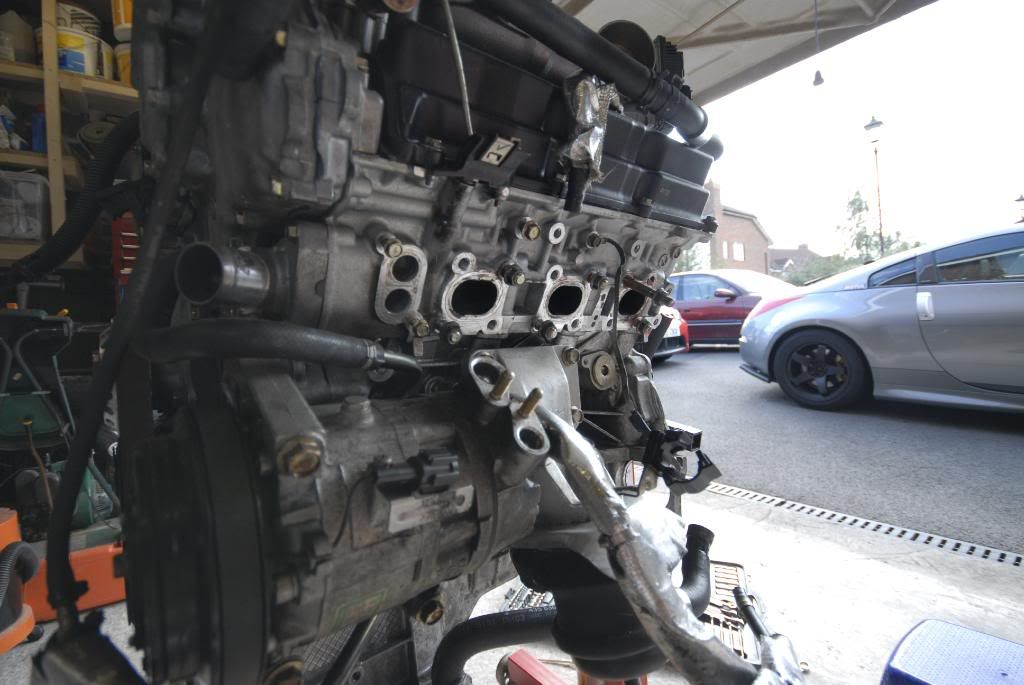 6.
7.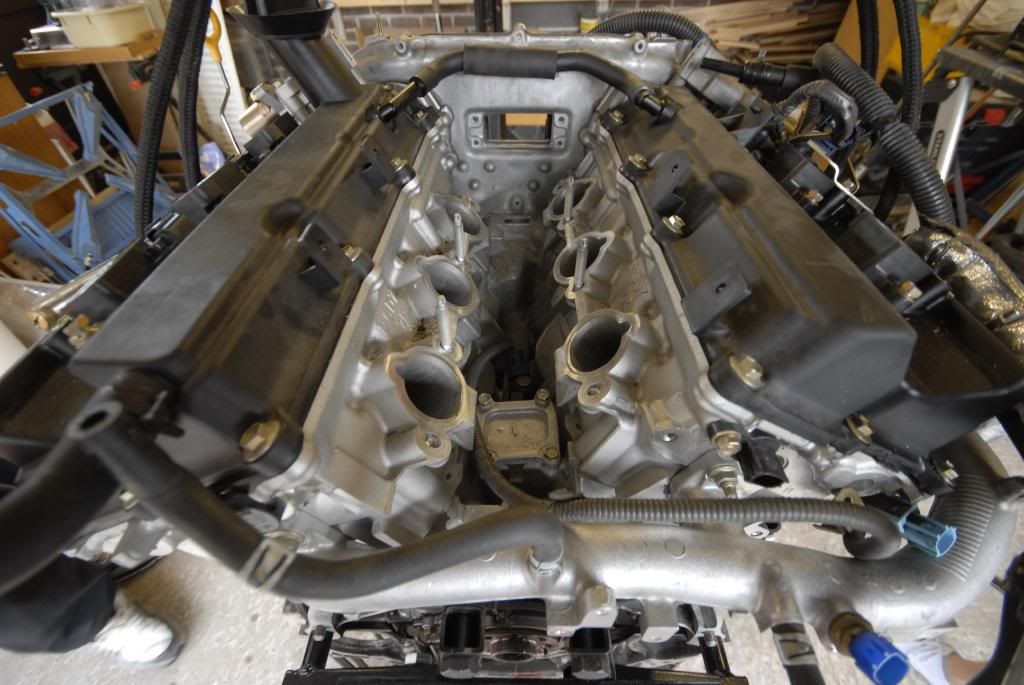 8.
9.
So far the Plenum (upper and lower) has been removed, fuel rails and injectors, sump, driver and passenger turbo's, manifold's, oil and coolant lines, oil pump, front belts, both belt tensioner's, and the passenger side cam cover, coil packs and spark plugs.
Im having a little trouble getting the crank pulley off because the engine wants to turn
?? I think im gonna need an impact gun! lol..