Herrow!
Progress thread for the car that replaced my old zed, awww.
So she started off like this... (from the advert)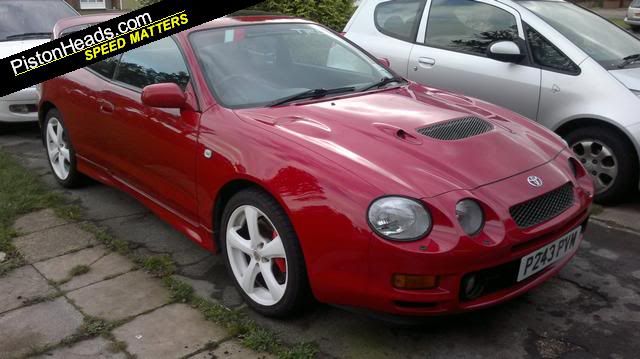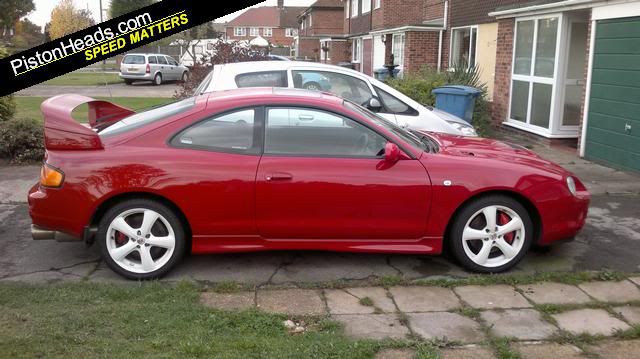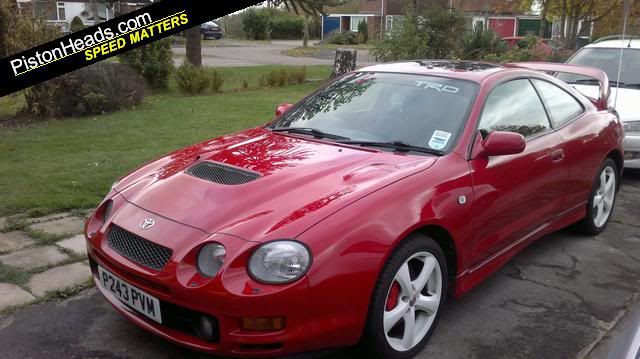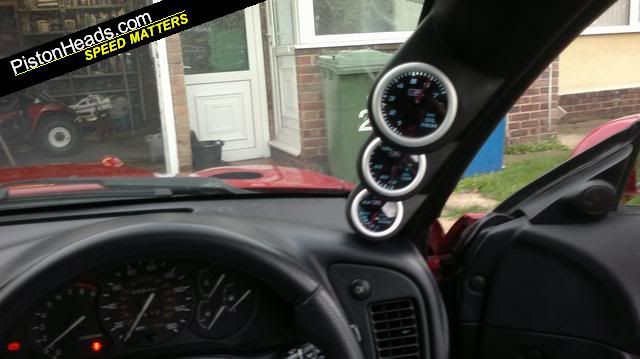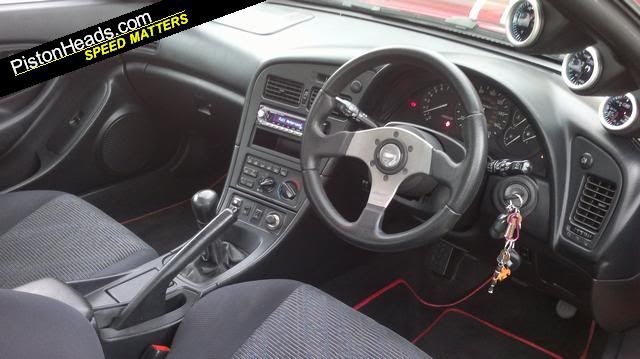 Toyota celica GT4 rare uk model


280bhp

Engine

Forged engine using cp pistons
eagle con rods.
acl race bearings.
New valve guides, valve stem oil seals
cometic metal headgasket.
ARP bolts throughout.
new toyota water pump
New cambelt fitted at the time of rebuild.
blitz filter
hks ssq dump valve
Lagged chargecooler
hks turbo timer.

Bodywork and Interior

Body coloured bumpers
Power assisted steering
Electric windows, sunroof and mirrors
air con
Factory option side skirts
momo race Steering wheel and boss.
oz stile wheels.
new 4x goodyear eagle f1 tyers
kyb shocks (fitted 5000miles ago)
Blitz nur spec stainless cat back exhaust
boost,oil pressure,oil temp gauges

Security

Locking wheel nuts
Cliford Thatcham cat 1 alarm with certificate to prove authenticity.

Bad bits

some lacquer comming off spoiler in picture
electric aerial will not go down
12 nov 2011
>
First thing I had to sort (after spending 150 litres of fuel in 6 days...) was the aerials grinding attempts at going up and down every time the ignition was turned. I had this on my old GTO so I know it's just the teeth in the mechanism that have worn out and need replacing. For the time being I just disconnected it. I may keep the extendy stock one and fix it or I may go for an internal one and blank the stock hole off, decision still to be made...
>
Next, I decided to burn the boot install in a big fire
Much in the spirit of the early days of my zed modding I didn't look at any manual/haynes/forum, I just tore into it pulling the car to bits
Working on an old jap car is always rewarding as there are only ever 2 screws between you and the bit you want to come off. Here are the pictures as i went along.
The whole install just lifted straight out of the boot, who ever did it originally left enough slack in the wires to make it nice and easy.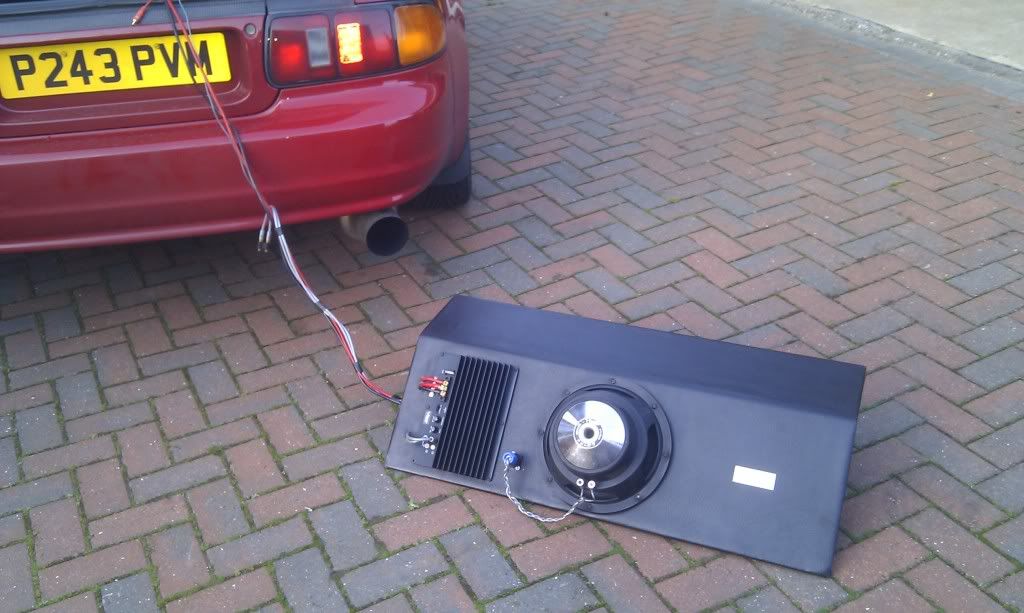 With a weight close to that of a small whale I will probably find the car drives better without it.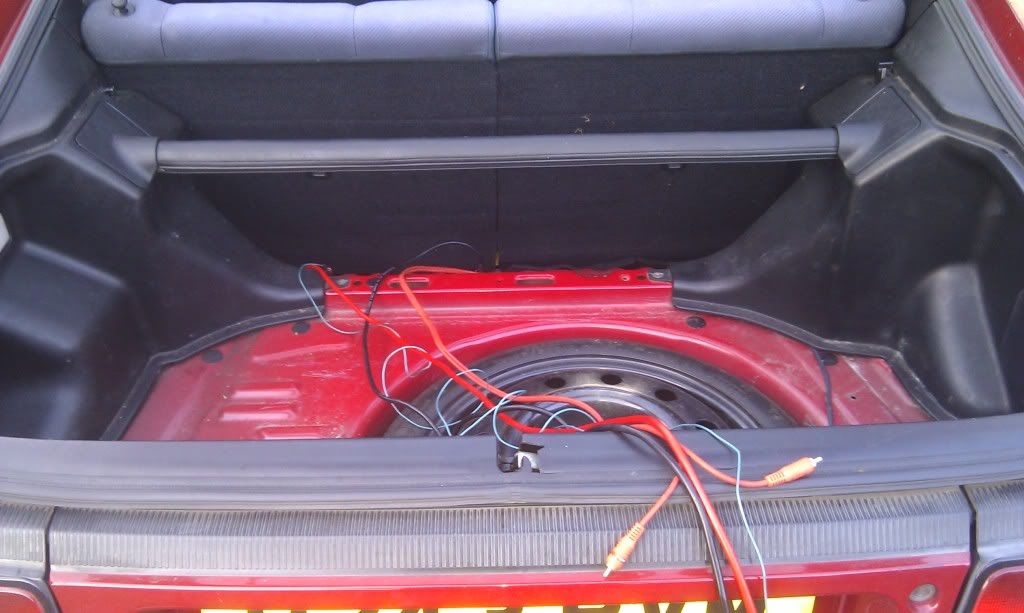 annoyingly it was wired down both sides of the car so i had to do a farily big trim strip to get them out
Having to sift through previous owners terrible wiring jobs I spied a few future fix's I'd need to do.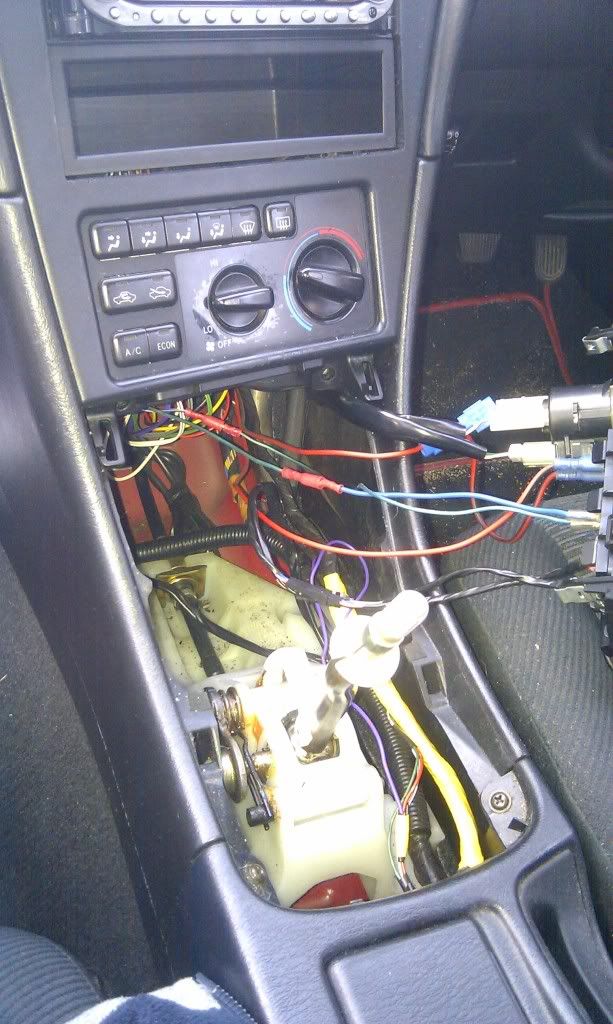 It all came apart really easily, I also found the headunit had a Aux in that was lying unused, got some cables into that and have the phone connected to it now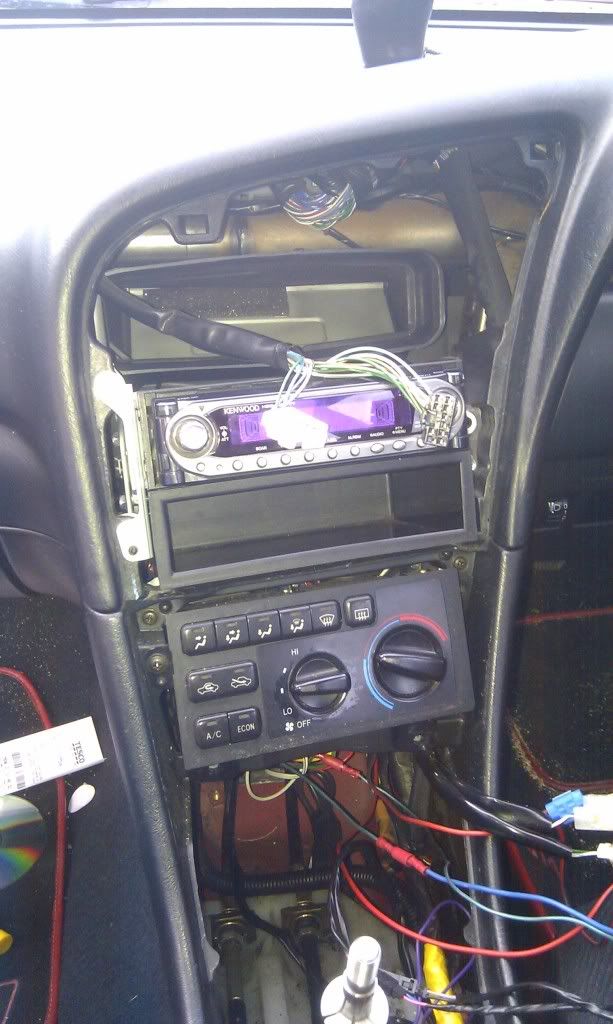 The terrible wiring quality continued into the engine bay where the power was coming from for the amp with its fuse. I took the opportunity to redo some of it with nice glue lined heatshrink. I couldn't bring myself to sell something so badly put together.
So the boot install is out, all wrapped up and ready to be sold (no idea what so ever what it's worth)
I also had to remove the terrible boot floor that was made out of half inch thick mdf adding yet more weight. the boot is now all clear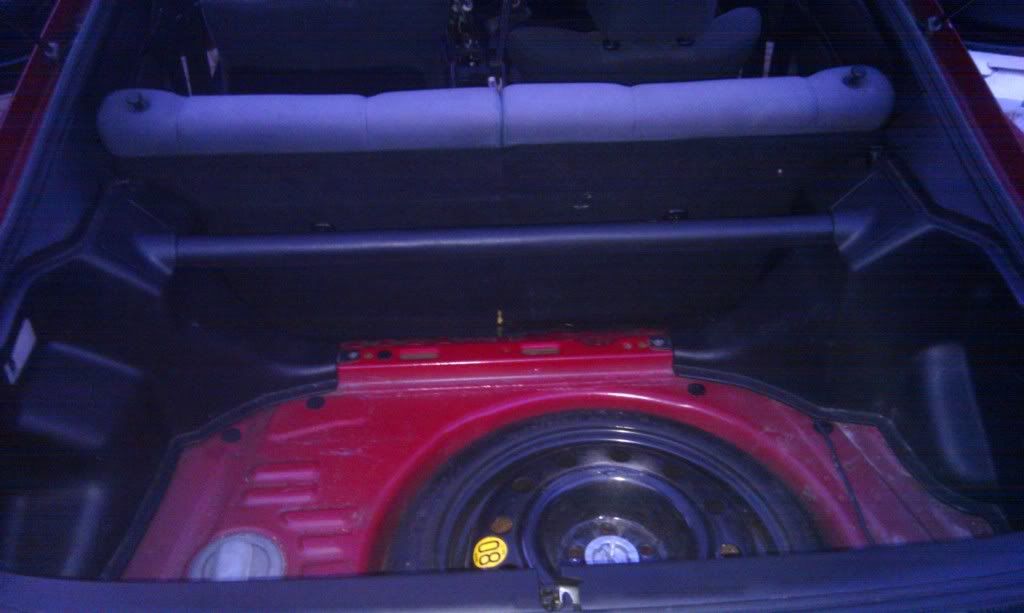 Then It got dark so I stopped for the day. Tomorrow I will tell you all about my awesome phone holder