Nissan and BMW in talks to join Formula E grid as early as 2016/17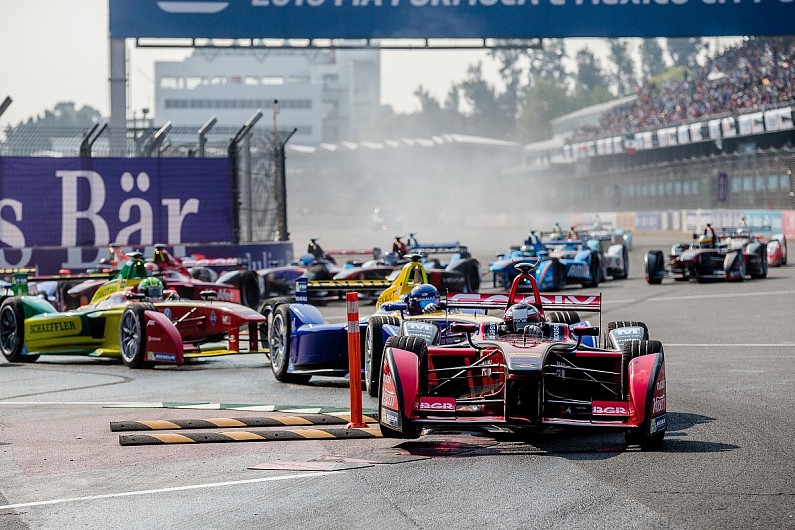 Nissan and BMW are in discussions to join the Formula E grid, Autosport has learned.
Multiple sources have confirmed the two manufacturers are in talks with existing teams in the electric single-seater championship, with tie-ups possible as early as season three.
Nissan, which culled its LMP1 programme late last year, would be FE's first Japanese manufacturer.
It confirmed to Autosport it was conducting a "fact-finding" mission into the series as part of an evaluation of its long-term motorsport strategy.
Autosport understands approval is needed from the Renault-Nissan Alliance - the partnership that oversees the interests of the two brands and six others within the group - to allow the two makes to compete in the same category.
BMW has been involved in the series since its inception, and has been open about using its supply of i3 and i8 machines as course cars as a way of keeping close tabs on the category.
Should Nissan or BMW commit to entering FE for season three, neither would have a direct hand in powertrain technology right away.
The German marque has made it clear the championship's dependence on mid-race car swaps was a deterrent, but recent roadmap changes have strengthened the likelihood of the series moving to one car per driver for the 2018/19 campaign.
BMW is unlikely to change its position on this and enter as a fully-fledged entrant before then, but one option would be to partner an existing team while developing technology for the fifth season.
Nissan's situation is simpler. As no final decision has been made, the short lead-time means a commercial tie-up would be its only realistic chance of being part of the 2016/17 grid.
Two of the remaining three independent teams - American outfits Andretti Autosport and Dragon Racing - are registered as so-called manufacturers for season three, and have long since started the process of producing their own powertrains.
The final independent, Anglo-Japanese outfit Team Aguri, is believed to be close to confirming a Renault powertrain supply for season three.
Series CEO Alejandro Agag would not comment on BMW and Nissan but told Autosport: "We do know we're seriously considered by a number of manufacturers on top of the ones we have.
"The changing roadmap is fine for them, but the key is cost control.
"I don't like to be too excessively positive, but I think we've created a cool place to be for OEMs.
"The ones that are in are really happy. The partners we have, they are all renewing and extending their contracts and nobody is leaving."