When you have more money than taste...
Started By
Paul_S
,
26 Sep 2017 09:36 PM
Posted 26 September 2017 - 09:36 PM
OMG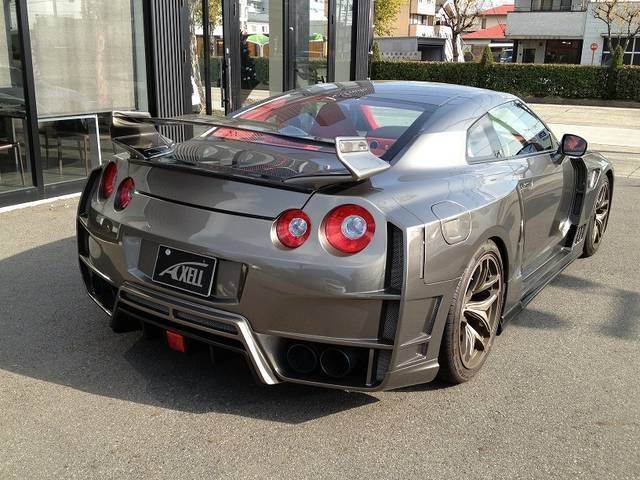 Chubbs, Chilli Red and A Pair Of Flabby Wings like this
'A standard limited edition Yellow 370Z* with a plethora of minor bespoke mods' 
I manufacture and sell 370Z & GT-R Reversing Camera (Backup Camera) Kits
 
---
Posted 27 September 2017 - 05:01 AM
Looks like a transformer, like its about to stand up and walk off
Chubbs, Paul_S and A Pair Of Flabby Wings like this
07765 406665
Infiniti FX 30d  premium - loved it but now gone
QX70d S Design and owner and lovin' it

Check out our - 2014 & 2015 Annual Club Newsletter Round-ups - Here
nissansportz.club Social Media - Facebook - Twitter - Instagram - Youtube
---
Posted 27 September 2017 - 09:32 AM
Very OTT.

I suppose it looks quite well finished, but I bet it's a devil to keep clean. I bet the owner gets a man in to clean it. Unless it has a special cleaning power when it transforms.

2007 350Z (my second Zed) - ". . . vigorously shakes out all your loose change and sends you hyperventilating on your way".
2011 Yaris 1.33 (my third Yaris) - With an extra 30cc and an extra gear it's become the S-Class of small cars.  Far less pretentious though - good.
---
---