I've just had the
KW V3 Coilover Kit + HLS2
(
Hydraulic Lift System
) fitted to my 2018
370Z Nismo
and I have to say,
I love it!!
Images below!  
Main features:
Height Adjustable
Bump & Rebound Adjustable
Front axel lift system at the touch of a button
Auto-drop on turning off the engine
Integrated button, illuminating while in operation
Compact hydraulic pump, fully concealable in the boot/trunk.
Huge thanks to
Abbey Motorsport
on this build! We're not aware of anyone else in the UK with this full kit but if you know someone who has it, let us know. We also couldn't find any examples online of such a 'factory' install as the one they achieved.  
Brief
I wanted to drop the Z as low as was practical to still have the ability to lean on the tyres in corners without rubbing and to minimise bottoming out under compression. I like to drive my Z. I didn't want it just for show.  
It was important to me to have a top-quality coilover kit with the ability to tune the damping to my preferences. I like a taught feel with a balance between responsive handling and mechanical grip. To this end, by also ensuring we could get the right camber settings, an Eibach/SPC camber kit was fitted. Mark at Abbey helped tune the bump and rebound settings for me and I've very happy with the result. I'm going to drive it as is for now and see how I feel. Initial feeling is I could go a little harder on bump and rebound settings but it feels so much more planted now!  
I also wanted to make it over speed bumps...
Enter the KW HLS2 system. HLS = Hydraulic Lift System. 2 = two wheels
(front only). This is the only option on the Z as the system needs coilover suspension and the rear has a separate vertical spring / diagonal damper setup.  
Watch a 
video of it in action on our Instagram page
.  
UPDATE: We've posted the experience in our Vlog:
(Note - The HLS kits can be retrofitted to both KW and select alternative coilover brands. Contact Abbey Motorsport for more information, letting them know you saw this via "Sprint7 of SportZnTouring's write up on the nissanportz forum".)
If you like this, and want more on the latest developments of what I do with the car, follow 
@SportZnTouring
 on 
Instagram
, 
Twitter
 & 
Facebook
 (Subscribe now to our 
upcoming YouTube channel
).  
So, why not air?
While air has come a long way, it was all about driving dynamics, plus, if any part of this lift system fails, it falls back to just being a static suspension system. For me personally though, the HLS pump is so compact it can be hidden away from sight completely, as if it was factory fitted... Plus, the sound the HLS pump makes it relatively unobtrusive. It's brief for the duration of lifting the car and has a kinda cool whine to it. Much better when compared to the grrrrrrrrrrrrrr of air compressors. The compactness of the HLS pump and the sound is also why I didn't go for air-cups + coilovers.  
The Build...
Lowered...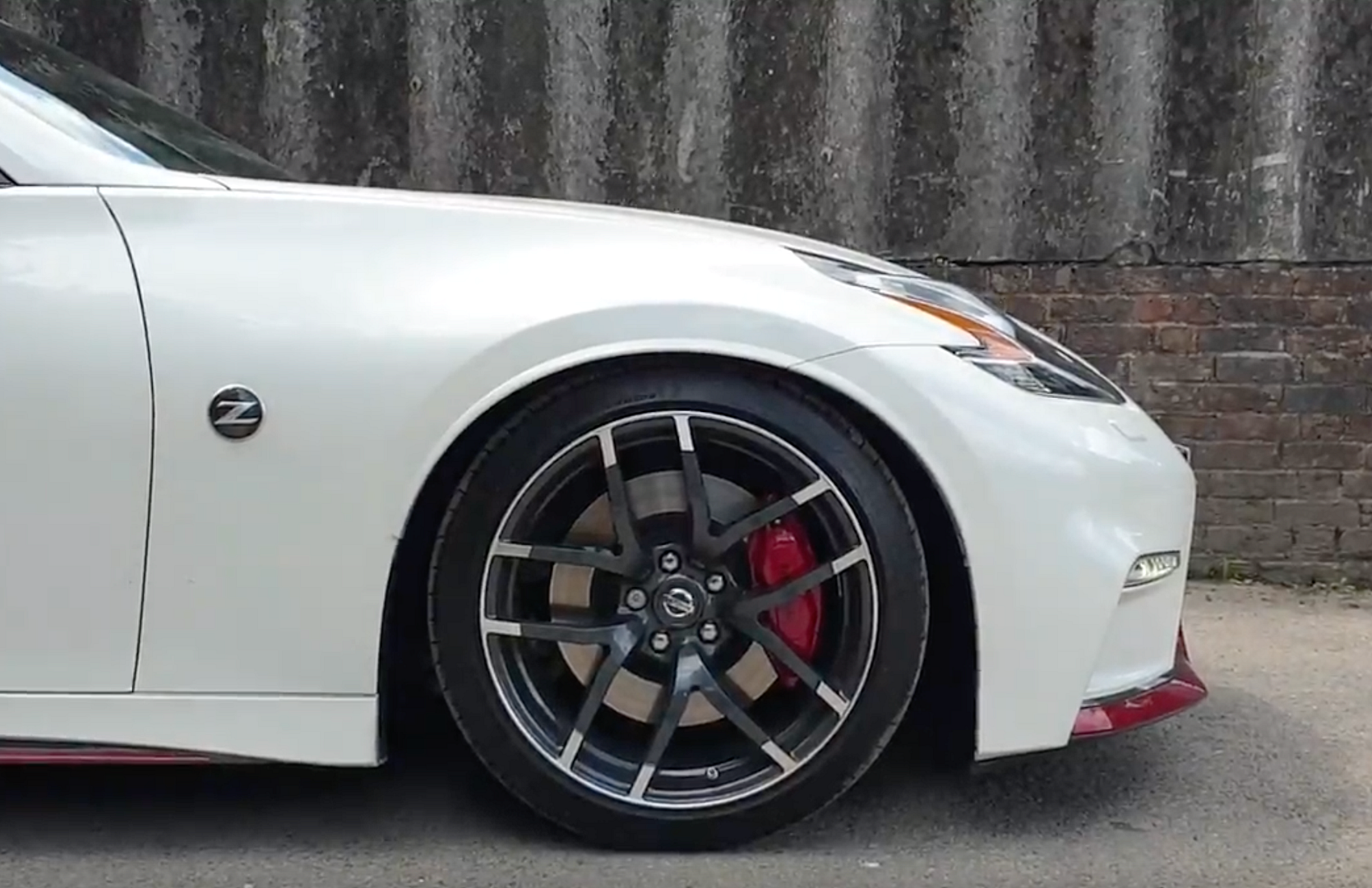 Raised by the HLS system...
The system raises and lowers at the touch of a button... The button flashes red while raising and goes solid red once the cycle is complete. This takes a few seconds. Similarly, when you press it to drop it back down, it flashes until the cycle is complete. If you've just pulled onto your drive you don't need to press the button to lower it. Just park, switch off the engine and it automatically drops.

For the button, we considered various placements and decided to mount this where the left-hand drive starter button would go. In terms of it actually fitting in the space, it was the best option. It's within reach and the best placement aesthetically. Plus, the lock icon looks a bit rubbish and I rarely ever look at it...
The Hydraulic Lift is mounted on the front coilovers...
And the guys at Abbey found the best spot to mount the hydraulic pump, both in terms of it being hidden and best placed for routing the piping and wiring...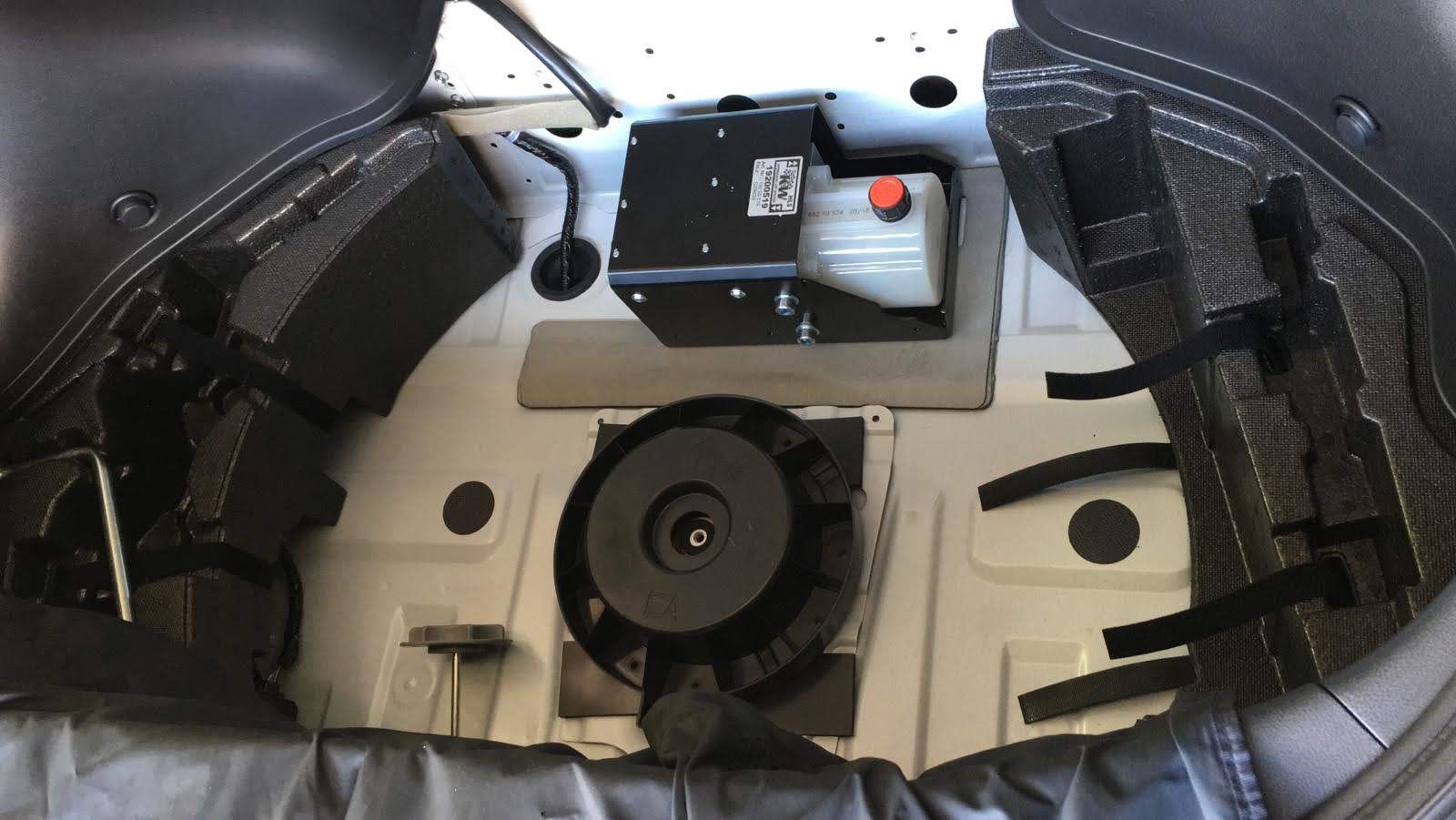 This meant trimming back some of the boot moulding and moving the tyre compressor...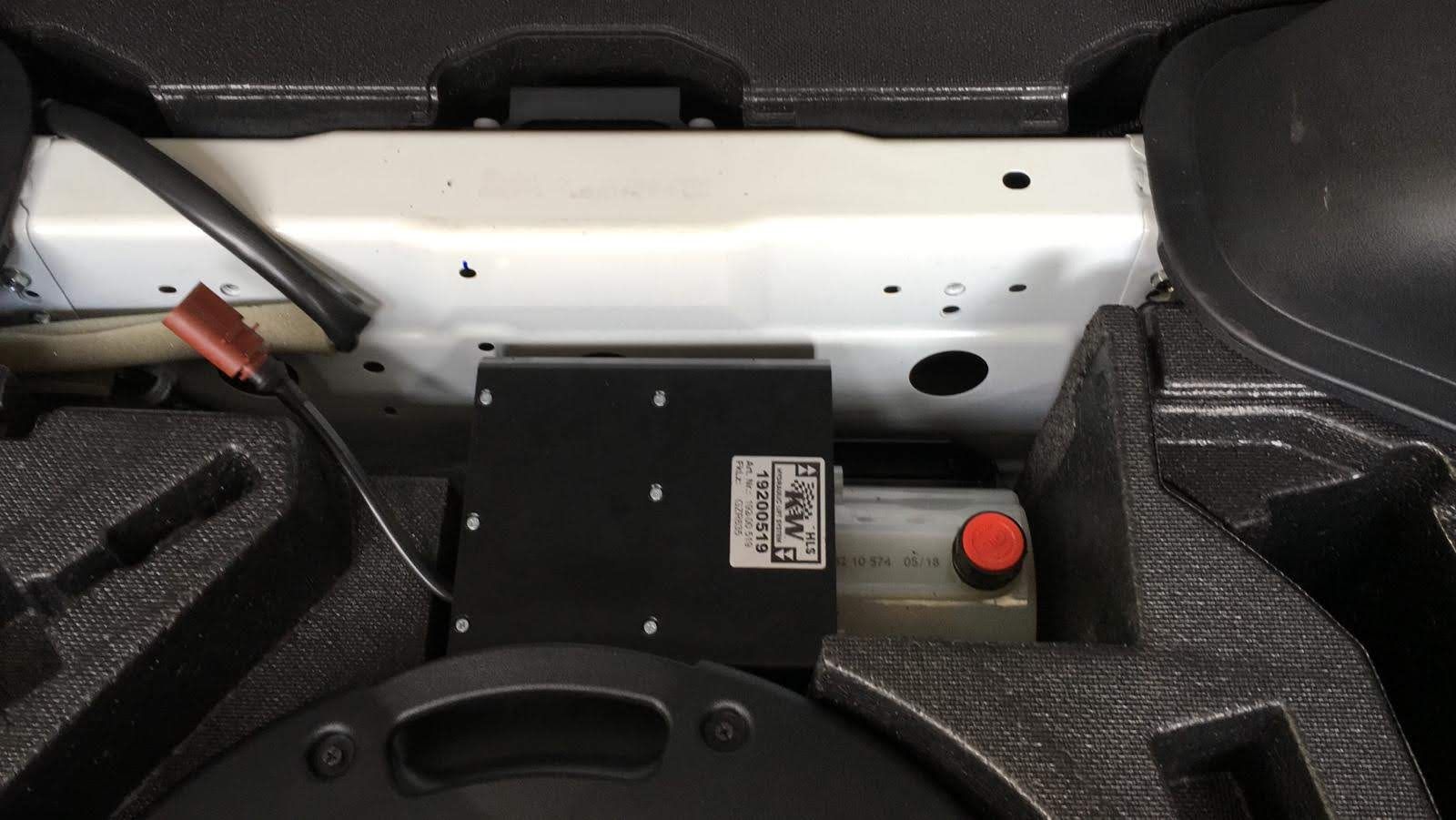 Loving the ride height and improved handling. It really is noticeable. It feels so much more planted in the corners. Starts to slide in a beautifully balanced way and gives me even more confidence in the twisty country lanes and fast roundabouts. Just feels effortless.  
Thanks again to Abbey Motorsport!  
Again, give us a follow @SportZnTouring on Instagram, Twitter & Facebook (Subscribe now to our upcoming YouTube channel).